Listaus, osa 4. Jos ette oo tinttaamassa, tai kanveesissa jouluostosten jälkeen niin kuin minä olen, niin tässä olis albumilistan eka osa. Ja se olikin kaikkein vaikein laadittava tämänvuotisista listoista (Ulkomaiset albumit). Jos vertaa viime vuoteen, on 2012-lista väkinäisemmin koottu.

Viime vuonna joutui sydän vereslihalla jättämään suosikkeja pois, nyt listasta noin puolet on äärettömän kovia suosikkeja, loput hyviä, jotka eivät ole kuitenkaan suosikoituneet vielä. Kertonee jotain, että tästä tuli täysin erilainen kuin oisin ennakkoon olettanut. Mahdollisimman pian sitten jatkopostaus suomalaisten levyjen osalta tiedossa, sieltä löytyy helmiä!
10. Purity Ring
-
Shrines
Montrealilaissynailijoiden debyyttialbumi Shrines ei jääne klassikoiden joukkoon, mutta vahvojen singlejulkaisujen siivittämä albumi loistaa parhaimmillaan kirkkaasti, tyypillisellä tämän vuoden soundilla. Hyvin viihdyttävä ja tanssittava levy.
9. Foreign Fields
-
Anywhere But Where I Am
Noin muuten lista koostuu kenties suht 'isoista' julkaisuista, ainakin mikäli ajatellaan perinteisten indie-labeleiden asemaa.
Levyvalintana
esitelty Foreign Fields on mukava poikkeus: Wisconsinissa levytetty
Anywhere But Where I Am
on kokoaan suurempi ja meditatiivinen albumi, joka jättää varjoonsa
Justin Vernonin
ja
S. Careyn
kaltaiset hengenheimolaiset.
8. The xx
-
Coexist
Hieman haaleaksi debyytin rinnalla jäävä, odotusten nakertama Coexist on lopulta todella kova levy. Jonkin muun bändin taivaalla se loistaisi kirkkaammin. Kakkoslevythän ovat perinteisesti vaikeita, mutta The xx suoriutuu ihailtavasti: hittejä ei löydy samaan tahtiin kuin ekalta, mutta kokonaisuus on eheä.
7. Bat for Lashes
-
The Haunted Man
Natasha Khan saattaa olla kaikkein vaikuttavimpia nyky-singersongwritereista. The Haunted Man ei oo helppo levy, edes Khanin oman tuotannon puitteissa, mutta on tämän tasaisinta tuotantoa ja sitä myöten parasta. Laura ankkuroi levyn punaisen langan mukavasti keskivaiheilla.
6. Beach House
-
Bloom
Baltimorelais-unelmaa myyvä Beach House palasi, jopa levyllisellä valtavan hienoja biisejä. (Varsinkin) Bloomin vinyylijulkaisu oli aika mannaa. Ainoa ongelma on, etten ole missään vaiheessa tähän rakastunut. Tästä ei tullut mulle SITÄ levyä, toisin kuin Teen Dreamistä. Pirun kova Bloom silti on.
5. DIIV
-
Oshin
Mun suosikki. DIIV on levyllä loistava ja livenä kova.
Oshin
tuijottelee muutamassa kohdassa kotvan verran liikaa kenkiinsä päästäkseen top kolmoseen hyvällä omallatunnolla, vaikka levy tekisikin mieli tunkea ylemmäs listalla - vaikka sitten väkisin. Napakkaa kitararockia, noin kaiken kaikkiaan.
4. Chromatics
-
Kill For Love
Näistä suhteellisen absoluuttisista yleisön suosikeista Chromatics on hurmannut mut salakavalimmin. Kill For Lovella on useita aivan vuoden kovimpia raitoja, joilla laulaja Ruth Radeletin ääni pelaa hyvin yhteen synailun kanssa yhteen - toisaalta itse olisin seulonut biisilistan tiheämmällä kammalla. Muutama biisi 16:sta pois ja tä olis ehkä korkeammalla.
3. Wild Nothing -

Nocturne
Jack Tatumin yhtye on takuuvarma menestyjä. Nyt jo parivuotiaan Geminin seuraksi putkahtanut Nocturne vie dreampop/shoegaze -soundia lihavampaan, kokonaisen bändin ilmaisuun. Aiempi ilmavuus on silti läsnä. Ei yhtään huonoa kappaletta, vain täysosumia.
2. John Talabot -

fIN
Äh. Harmistus että barcelonalaisen Talabotin pitää jäädä kakkoseksi. fIN on deep housea parhaimmillaan, jossa aaltoillaan tunnelmasta toiseen saumattomasti. Elektroninen anti ei tänä vuonna yksinkertaisesti ole yltänyt fIN-levyn tasolle. Ainutlaatuista biisinrakennusta Talabotilta löytyy.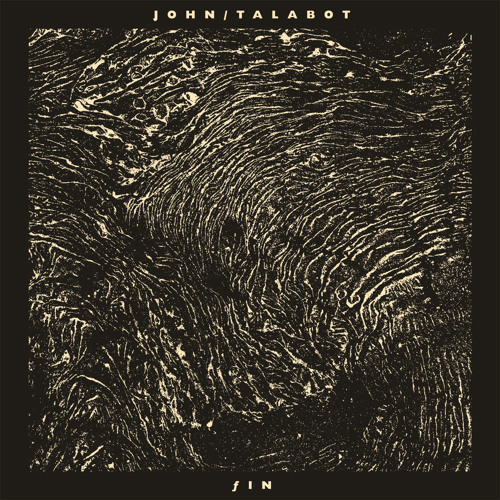 1. Allah-Las -

Allah Las
Jos jokin levy on yllättänyt mut housut nilkoissa tänä vuonna (noin kuvaannollisesti), on se losangelesilaisen
Allah-Las
in debyytti. Kestää kulutusta. Suoritusvarmuus lähes 100. Kompaktia kuuskytlukua, kitarointia ja aivan hemmetin tarttuvia biisejä. Älyttömän tasainen, hyvä levy.