Perjantai-ilta ja uutta elektronista musiikkia, mikäs sen parempaa. Jätetään turhat löpinät ja kuulumiset väliin, ja siirrytään suoraan asiaan. Tai mainostetaan nyt sen verran, että ensimmäisessä postauksessani esittelemäni
Deniz Kurtel
esiintyy tänään
Helsingin Adamsissa
. Hot tip niille, joiden tanssijalka vipattaa!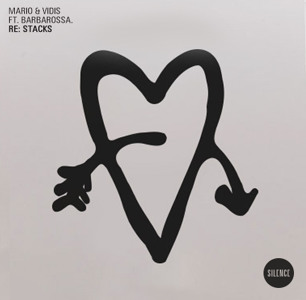 Aloitetaan pehmeällä housella. Liettualaisen diskon suurlähettiläät
Mario & Vidis
julkaisivat viime vuonna cover-version Bon Iverin Re:stacksista James "Barbarossa" Mathén laulamana. Vaikka alkuperäinen versiointi meni itselle täysin ohisektoriin, onnistui berliiniläispumppu
dOP
muokkaamaan kappaleesta melko klassisen deep house-vedon.
Jori Hulkkosesta
lienee sanottu kaikki tarvittava tässäkin blogissa. Third Culture-aliaksen alla tehdystä Negative Time-albumista on tehty jälleen uusia remiksejä, joista ajattelin esitellä mielenkiintoisen sisarusduo
Knoxin
versioinnin Gonna Track You Downista. Post dubstepiä ja electronicaa yhdistelevän jenkkihipsterikaksikon soundi on samanaikaisesti sopivalla tavalla omituista sekä tanssittavaa. Tätä kappaletta ei kannata kuunnella tietokoneen kaiuttimilla, vaan syvälle yltävän subwooferin äärellä!
Aikaisemmassa postauksessani mainitsemani Bpitch Control-levymerkki julkaisi vihdoin megalomaanisen kokoelma-albumi
Where The Wind Blowsin
. Levyltä löytyy muun muassa Apparatin Krieg & Friede-albumin ulkopuolelle jäänyt hieno
Borodino
uusien tekno-, house- ja electronicabiisien säestämänä. Paperilla mielenkiintoisin tuttavuus oli singer-songwriter Dillonin ja harvoin levyttävän Telefon Tel Avivin yhteisbiisi, joka ei todellakaan jätä kylmäksi.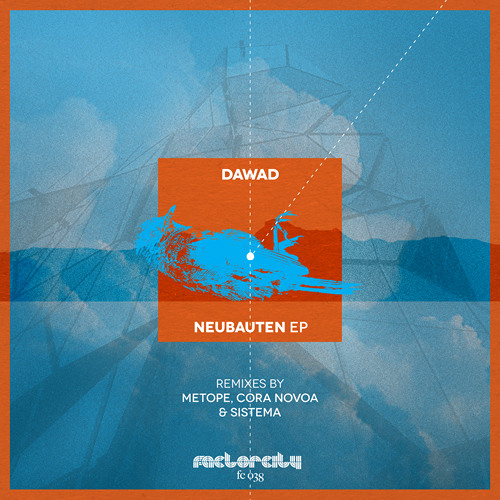 Jatketaan naisenergialla. Uusberliiniläisen espanjalaisartisti
Cora Novoan
massasta poikkeava soundi on aina ollut tarkassa seurannassani, ja viime kuun lopulla julkaistu remiksi Dawadin The Driftistä osui jälleen makuhermooni. Hieman erikoinen teknokomppi potkii lujaa, ja mielestäni tämä versiointi sopii hyvin dj-setin tai miksei koko illan päätösbiisiksi.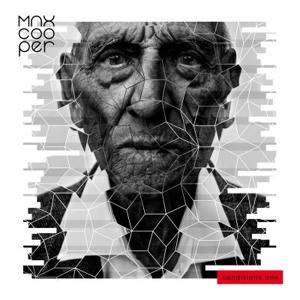 Laskennallisen biologian tohtori ja geenitutkija
Max Cooperin
raaka teknosoundi on aina ollut mieleeni, sillä mies osaa yhdistää raa'at ja kakofoniset soundit kauniisiin jousisoittimiin luoden melko omaleimaista äänimaisemaa. Pidin Cooperin biisejä kuitenkin melko laahaavina enkä ajatellut niiden toimivan lattialla, mutta miehen livesetti Seattlen Decibel Festivalilla osoitti ajatukseni vääriksi. Cooperin näkemyksiä matematiikan ja musiikin yhdistämisestä voit lukea
tästä mielenkiintoisesta haastattelusta.
Altsuyhtye
Braidsin
kanssa tehdystä Pleasuresista järjestettiin alkuvuonna remix-kilpailu, jonka kaksi parasta versiota julkaistiin Fields-levymerkillä. Tässäkin blogissa esitellyn
Teen Dazen
näkemys unenomaisine äänimaisemineen ja tiukasti hakkaavine clapeineen miellytti omaa korvaani, ja tarkempi katsaus nuorukaisen tuotantoon paljasti miehen olevan varsin lähellä muita Pacific Northwestin alueelta ponnistavia artisteja kuten
Odeszaa.