Mahdollisesti vain
Wild Nothing
onnistuu lauluntekemisessä unelmallisempaan ja tarttuvampaan lopputulokseen kuin Oaklandistä kotoisin oleva
Trails and Ways
. Kesällä poimin bändin jo loistavana
Mtn Tune
n myötä
postaukseen
. Nyt bändi tarjoaa
Border Crosser
-kappaletta, ja voi veljet, sekin on todella menevä ja kaunis, jossa vihellykset nivoutuvat bändin normirytmiikkaan oivasti. Ensivaikutelmia tulevalta debyyttialbumilta tämä kappale. Kuulemma kertoo siirtolaisista. Junasoundit ja eri kielet toki vaikuttavat kappaleen teeman esiintuloon myös.
Mutta oikeesti hei, Trails and Ways on hyvä bändi. Mua kiehtoo jo bändin "omat tiedot" kohtaan täyttämät "Brazilian shoehaze" ja "bossa nova dream pop", sekä tietysti Gilles Deleuze -lainaus (etteivät vaan sittenkin olisi Turun yliopiston Mediatutkimuksen laitokselta nämä bändiläiset?). Tsekkaa alta debyytin vakuuttava maistiainen, Border Crosser, ja jää kanssani viheltelemään ja odottamaan levyä.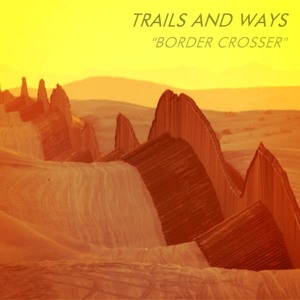 Jos on jäänyt tämäkin kappale väliin, kertaa miten loistavasti Trails and Ways menestyy M83:ta coveroidessaan. Tässä siis oaklandilaisten versio Midnight Citystä. Se on, noh öh, aika bossa novaa.