Samaa säveltä rummuttaa usea musiikkisivusto:
Sufjan Stevensiltä
on uutta materiaalia tunnusteltavana. Pitäisi oikeastaan ihmetellä, miksen Sufjan-fanina ole raportoinut sen kummemmin. Oon ehkä vähän pelännyt, mitä sieltä mahtaa tulla ylipäätään. Plus tietty että on vähän tylsää, jos kaikki kirjoittaa samasta asiasta. Fanille moinen sallittakoon.
EP:stä uutisoitiin aiemmin viikolla, edellispäivänä tulivat tulevan albumin yksityiskohdat ja tänään (kirjoituspäivänä perjantai) ensimmäinen uusi kappale. Laitetaanpa kaikki samaan soppaan.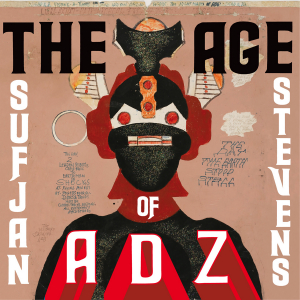 Ensin uusi kappale lokakuussa ilmestyvältä albumilta. Asthmatic Kitty -lafkan tiedotteessa kyllä painotettiin, ettei The Age of Adz tule olemaan lainkaan esimerkiksi juuri ilmestyneen EP:n kaltainen vaan varsin paljon elektroniseen ulosantiin nojaava. Tässä sitä uutta olisi, I Walked. Pelkäsin kyllä, että tulen pettymään, mutta mitä vielä. Sufjan nähtävästi jaksaa kiinnostaa, vaikkei kyseessä sitä klassista folk-soundia olekaan tässä. Olenkohan ihan hirvittävän fanituksen sokaisema, kun tämä toimii mun mielestä aika hienosti?
Jos et uuteen All Delighted People EP:hen ole tutustunut vielä, tee se tässä ja nyt.