Sellainen otsikko tällä kertaa. Ensimmäisessä blogipostauksessani esittelin kuusi biisiä, jotka ovat potkineet erityisen lujaa alkuvuodesta, ja joissa uskon olevan
sitä jotain
indieblogin lukijoillekin. DJ-keikkojen ohella toimitan viikottaista radio-ohjelma
Moreyesia
, ja eilen päätin soittaa perinteisen yhteenmiksatun dj-setin sijaan satunnaisesti valittuja uutuuksia ja uusvanhoja löytöjä, jotka ovat pyörähtäneet useasti virtuaalisella levylautasellani viime aikoina. Listaan tähän muutaman niistä, ja postauksen lopussa löytyy linkki Cloudplaylistiin, jossa voit kuunnella kaikki eilisen lähetyksen valintani.
Archive
lienee tuttu orkesteri tämän blogin lukijoille. Trip-hopia ja post rockia yhdistelevän lontoolaisbändin
Controlling Crowds
-levy iski allekirjoittaneeseenkin melko kovaa muutama vuosi sitten. Mielenkiinnolla odotin, mitä uusi suosikkituottajani
Rampue
oli keksinyt melankoliselle balladille. Berliiniläistaikuri onnistui viemään melankolian alaspitchatuilla vokaaleillaan seuraavalle tasolle, ja sanotaan vaikka, että tätä ei olisi ehkä kannattanut kuunnella yksin darrassa maanantaina pimeässä kopissa.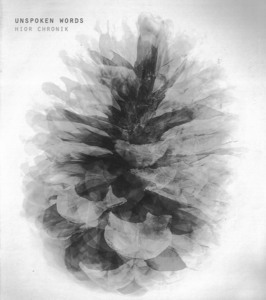 Sekä
Hior Chronik
että remiksausvastuussa oleva
Cosmonaut Grechko
ovat itselleni täysin uusia tuttavuuksia. Bongasin biisin lähetyksessä myös kuullun
Essáyn
Facebookista
. Hienoa nähdä sosiaalista mediaa käytettävän muuhunkin kuin itsepromootioon, hatunnosto siitä Essáylle. Kappale on itsessään kuin tehty raukeaan, kauniiseen sunnuntaiaamuun tai hetkiin, jolloin mikään ei harmita.
Still Foggyn
voi ladata ilmaiseksi
Bandcampista
, mutta jätä ihmeessä muutama roponen lahjakkaille tuottajille, jos kaunis kappale antoi sinulle jotain.
Legendaarisella
Ghostly Internationalilla
julkaistu seattlelaisen
Lusinen
uusi albumi
The Waiting Room
ei aivan auennut itselleni ensimmäisellä pikakuuntelulla, mutta mystisen
Vilja Larjoston
tähdittämä
Lucky
on mielestäni mainitsemisen arvoinen. Aikamoinen understatement, sillä onhan tässä samanlaista hittipotentiaalia kuin saman, oletettavasti suomalaisen laulajattaren kanssa tehdyssä
Two Dotsissa
.
Kukapa ei pitäisi
Sally Shapirosta
? Italodiskoon ja synapop-soundiin luottavan, itsestään vähän kertovan naislaulajan vokaalikoukut kuulostavat suorastaan korneilta. Mutta niistä on hankala olla pitämättä. Ja näitä koukkuja on uudella
Somewhere Else
-levyllä jälleen kerran kuin keskikokoisen suomalaisala-asteen käytävillä, lainatakseni suurta turkulaislyyrikko
Jori Hulkkosta
. Oma poimintani albumilta on
Electric Youthin
kanssa tuotettu ensimmäinen sinkkulohkaisu
Starman
, jonka kertosäkeessä käy mielestäni hyvin ilmi Shapiron viehättävyyden ydin: "
I want to know you, mr. Starman / I want to love you, mr. Starman.
"
Loput biisit voit käydä kuuntelemassa
Cloudplaylistista
. Toivottavasti maistui!