Postausten kävijämäärien seuraaminen on jotensakin tuskastuttavaa - niitä ei pitäisi kaiketi tuijotella lainkaan. Toisaalta, jos haluaa bloginsa toimintaa kehittää, vaikka sitten vain omien raamiensa sisällä, voi jokaisen käynnin/jutun lukemisen ymmärtää äänestyksenä sen blogin toiminnasta.
Selailin nopeahkosti vuoden sisällä kirjoitettujen tekstien aiheet. Säännön vahvistamia poikkeuksia toki mahtuu mukaan, mutta pääasiassa - tietenkin - isot ns. established indie artistit keräsivät eniten käyntejä. Kokonaisuutena musiikkitulvaa pällistellessäni yllättävintä oli kuinka sinnikkäästi olen koittanut vältellä kaikkien huulilla olevia aiheita. Olen päätynyt aika usein kirjoittamaan bändeistä, joiden kohdalla on toistaiseksi tapahtunut hyvin vähän eivätkä ne pääsääntöisesti ole luetuimpia juttuja.
Sen sijaan että huutelisin tämä on ISO, olen varovasti korottanut ääntäni että tästä TULEE iso (ja lisännyt sivulauseessa että "ehkä").
Lukijamääriä jos pelkästään tuijottelee, lienee sellainen sopivasti nousussa oleva artisti parasta kauraa: jokin jonka nimen olet saattanut kuulla jonkin oikeasti arvostamasi lähteen mainitsevan, jotain josta olet aiemmin ehkä jopa pitänyt, josta tarvitset muistutuksen. Jos kirjoittaa toistaiseksi pienestä artistista "liian aikaisin", päätyy itseni kaltaisesti analysoimaan käyntejä. Kuten esim. Lana Del Rey piipahti ensi kertaa omassa postauksessaan 1,5 v sitten, enkä tarkoita tätä nyt namedropping -mielessä, kuka ehti minnekin ensin ja miksi. On pakko uskoa, että hyvät ja kiinnostavat artistit tuleva löydetyiksi joka tapauksessa - postaili niistä sitten kuka tahansa. Reflektoin lähinnä - taas kerran - omaa bloginpitoa, kun aika tuntuu käyvän vähiin ja liika käyntien tuijottelu vaivaa ulosantia. Mutta blogin elinvoiman kannalta pitää itse päättää, ovatko yksittäiset käynnit ja niiden seuraaminen rasite vai palautetta. Jos uskoo ensimmäiseen, jää blogin lukijakunta mahdollisesti pienemmäksi, mutta blogi ehkä enemmän omannäköiseksi. Jos taas uskoo jälkimmäiseen, pitää pohtia asioita, kuten onko mahdollista kirjoittaa bändistä liian aikaisin.
Kun yrittää laittaa vuotta 2011 lahjapakettiin ja miettiä, missä mielessä, miten ja millaista aikaa jää blogin pitämiseen ensi vuonna, jäävään tällä kertaa umpimielisyyteni ja jonkinmoisen periaatepäätöksen olla postaamatta "isoista" tai loppuunkalutuista bändeistä ja aiheista. Nyt seuraa kappaleita, joista olen viikolla hirmuisesti pitänyt ja jotka eivät tässä vaiheessa kenties enää normaalisti päätyisi blogiin.
Lana Del Rey
lla on hyviä kappaleita, ollut jo ennen
Video Games
iä. Ja ennen nenäleikkauskeissejä.
Born To Die
on uutuus, joka ei pärjää ihan viime singlejulkaisulle, mutta tutustuttaa artistin saloihin paremmin kuin soutaamista ja huopaamista, covereita ja backlasheja, trollaamista ja sukat kuluttavaa hypeä aiheuttanut
Video Games
. Kuten muutama muukin, jäin kaipaamaan sitä livenä vedettyä lausetta "
Let me fuck you hard in the pouring rain, you like your girls insane"
. Taidan jatkaa tämän neidin puolesta liputtamista edelleen. Albumi
Born To Die
tammikuun lopussa tulossa.
Chairlift
in
Met Before
tuntui ekalla kuuntelukerralla räjähtävän täysin käsiin eikä näin muutaman päivän kuluttua hirveästi helpota. Ensisijainen kysymys kuuluukin, voiko näin myöhään selvitä jotenkin alkuhuuman ihastuksesta ja katsastella objektiivisesti kappaletta, josko se päätyisi jopa vuoden parhaiden kappaleiden listalle? Törkeen kova. Puolueettomuus on kaukana nyt, tämä on todennäköisesti BestTracks -listalla.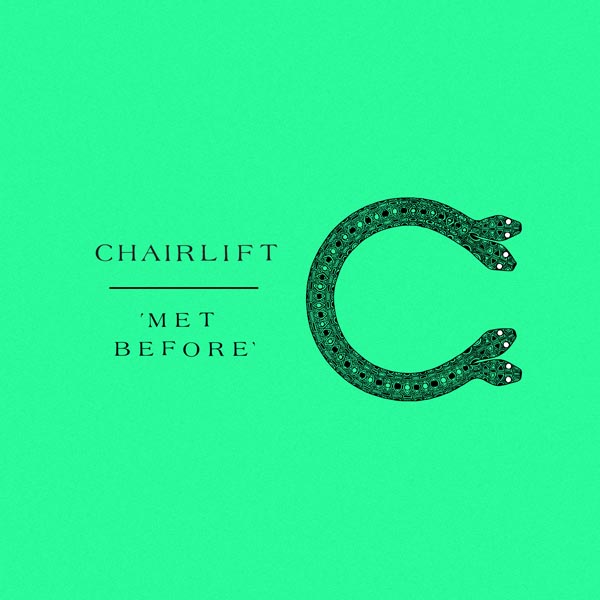 Met Before
by
Chairlift
The New Tigers
on jo vakiinnuttanut tietyn aseman tämän vuoden kokopitkällään, ja kun bändi mainosti hautovansa yllätystä tälle viikolle, oli odotus kohdallaan. Kuuntelin oikeastaan eilen ensimmäistä kertaa eilen uudet kappaleet, sillä taas kerran halusin sivuuttaa hyperyöpyn ja antaa pölyn laskeutua, jotta oikeasti tiedän mitä ajattelen näistä tunnareista.
Chocolate
lämmittää huikean paljon,
Toffee
vähemmän, mutta sekin paljon.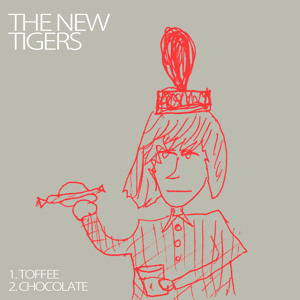 The New Tigers : Toffee/Chocolate
by
Soliti
Alkusuhtautuminen uuteen
The Black Keys
iin on ollut aika varautunutta täällä, tykkäsin ihan kohtalaisesti kuitenkin
Brothers
ista, ja nyt tuntui liian nopealta jatkoalbumilta, mutta mitä
El Caminolta
(6.12.) olen kuullut, on se kuulostanut ihan perhanan hyvältä.
"Catchy as fuck"
, sanoisin, jos kirjoittaisin englanniksi. (Toim.huom. myös toinen f-sana tähän postaukseen, oho.).
Gold On The Ceiling
in pitäisi ainakin toimia itse kullekin katu-uskottavana bluesrock sing-a-longina.
Viimeisenä pieni myöhäissyttyminen eräälle suuruudelle,
Kate Bush
ille.
50 Words of Snow
on todella kiinnostava teos, se huokuu albumeille harvinaista romaanin painavuutta ja tärkeyttä. Se tarvitsee mulla ainakin paljon vielä aikaa sulatteluun, mutta levyn avaava
Snowflake
putoaa tällä hetkellä ainakin hyvin fyysisesti. Tuntuu hurjalta edes ajatella miten vakuuttavan uran jatkoksi tämä artisti on loihtinut tällaisen albumin. Häkellyttävää.