Täällä taas tänään esittelemässä bändiä, joka valuu valitettavan monen sormien välistä. Diskoiluun kuin nakutettu
Jonquil
soittelee Oxfordista asti nytkähtelevää tilutteluindiepoppia muistuttaen kanssaoxfordilaisisia,
Trophy Wife
a ja
Chad Valley
tä, sekä muuan
Foals
ia.
Sattumoisin mielleyhtymä ei ole turha, kun Jonquilin laulajan, Hugo Manuelin, sivuprojekti on nimenomaan Chad Valley. Ja toisaalta, kun Trophy Wifen jäsenistöä on aiemmin kuulunut Jonquiliin. Tässä vaiheessa mun pitäisi viimeistään olla kiinnostanut, vaikka oikeasti mut vietiin jo aiemmin.
Jonquil julkaisuhistoria sisältää jo pitkähkön ja jotensakin kiitellyn EP:n, mutta ensi vuosi tietää jo albumijulkaisua nimeltä Point of Go. Uusi maistiainen tuolta levyltä on It's My Part. Vaikka Jonquililla on toistaiseksi vielä tekemistä verrokkiensa ylittämiseksi, odotellaan tuota uutta levyä kyllä suurella mielenkiinnolla. Jo siksi, että Jonquil piipahti muutamalla Ones to Watch -listalla jo viime vuonna.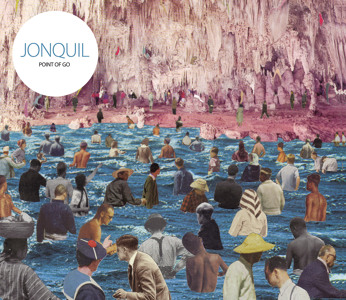 Aiemmin Jonquil on juhlinut mm. kappaleillaan It Never Rains, joka on yhtä kesäpäivänä vilvoittavan sateen iloa, sekä etevällä The xx -versioinnillaan Infinitystä. Odotukset ovat jälleen kerran kovat - ja nousevat koko ajan. Marraskuu on hyvä päättää näin.
Jonquil - It Never Rains
by
Jonquil
Jonquil - Infinity (xx cover)
by
Jonquil