Näin eräässä blogissa parhaan luonnehdinnan
James Blakesta
mitä voisi kuvitella. Monty Pythonia mukaillen lause meni jotakuinkin näin:
"He's not the Messiah, he's a very talented young man"
. Reaktiot Blakea kohtaan,
P4kia
myöten, ovat olleet nimenomaan messiaanisia, vaikka jälkimmäinen noista lauseista luonnehtii riittävän osuvasti miestä ympäröivää pyöritystä.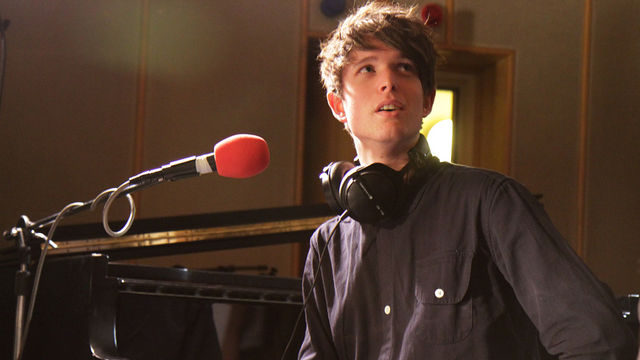 (Kuva: BBC)
On äärimmäisen vaikeaa olla eri mieltä Blaken lahjakkuudesta, kun Joni Mitchellin A Case of Youstakin putoaa tällainen coveri. Kaikkein kiintoisinta on kuitenkin nähdä eri kuppikunnat, jotka ovat jo muodostuneet kun Blakesta väitellään. Jos hypetät Blakea, olet idiootti, koska tämä on yliarvostettu. Jos et hypetä, olet idiootti, koska et vaan tajuu miten loistava Blake on. Uuden levyn kuunneltuani taidan sijoittua nimenomaan välimaastoon.
Sekä Blake että Mitchell ovat olleet liian pienessä osassa tässä blogissa, mutta sepä korjaantui BBC Radio Onen Live Loungen myötä samoin tein. Eilen paluukappaleensa julkistanut The Strokes nielaisi blogosfäärin siinä määrin, ettei moista ole nähty ja samalla sivulliseksi uhriksi joutui näin hieno kappale.
James Blake - A Case of You
by
Pretty Much Amazing
Toki pitää myöntää, että järkeilyssä on pientä ristiriitaa, kun Blakea suitsutetaan nimenomaan (uraauurtavasta?) minimalistisesta otteesta lauluntekemiseen, ja minä postaan hänestä vasta kun käsittelyssä on peruspianocoveri Joni Mitchellistä. Meh. Mutta tässä kuitenkin se alkuperäinen veisu, joka on kyllä ihan älyttömän hyvä. Siihenkin verrattuna Blake suoriutuu loistavasti. Näitä lisää kiitos.